The 11th Annual American Gem
Short Script Contest Winners
Winners | Biography | Logline | Interview | Synopsis | Script Excerpt

(script excerpt and synopsis are unavailable)
All Tapped Out

OPTIONED

American Gem Short Script Contest
GRAND PRIZE WINNER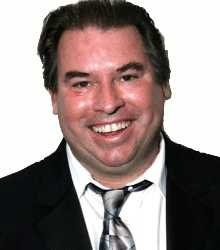 Screenplay
All Tapped Out
Drama/Mystery/Suspense
Ron Podell
of Laramie, WY
Ron Podell
To date, Ron Podell has written three feature screenplays (and is close to finishing his fourth) and 14 short screenplays, three of which have been produced. His scripts have won 36 top awards at films festivals/screenwriting contests, along with too many nominations/script finalist statuses to count.
Podell will be included in the upcoming book, titled "Top 50 Indie Writers in the World," that will be released in 2016 through Apple iTunes. He served as a panelist for the "Screenplay Contests – Paths to Recognition and Production" seminar at the 2009 Screenwriting Expo in Los Angeles.
A tap dance instructor, haunted by personal loss, appears slightly unhinged. But, appearances are not always what they seem.
I knew I wanted to be screenwriter when I saw a movie (I've seen tens of thousands) and I sat there and could predict every plot point and bad line of dialogue. I said to myself, like I'm sure many others have, "I could write a better movie than that." I just decided I would write scripts of stories I haven't yet seen that I would like to – and hopefully audiences would like them, too. Every genre has been done. The key is to find a new twist or new way of telling something familiar that will entice an audience to take that journey and experience a little something new along the way. The first script I ever wrote is called "Pulp Science Fiction." Basically, I wanted to write "Pulp Fiction" as a horror movie, using Tarantino's tricks of characters overlapping into multiple stories and writing the story out of sequence. Maybe it was a little too ambitious for a first script. But, the first festival I ever entered, a little horror festival in Milwaukee, named it the screenplay winner and presented me with a $250 check. That certainly provided positive incentive to keep going.

I know I've succeeded as long as I keep writing. As long as I keep writing, there will be opportunities to get my work produced. The ultimate success, to me, will be to make a full-time living as a screenwriter and see more of my work produced and seen on the big screen.

My inspiration to write All Tapped Out arose from my desire to write a mystery in the vein of Hitchcock. I've always enjoyed the suspense in his films. I wanted to create a mood and atmosphere that was slightly unhinged, off-kilter with a number of red herrings to keep the reader (and, now hopefully viewer) guessing as to what is really going on with the central character.
Interview Part 1.
FilmMakers Magazine: What inspired you to write?
Ron Podell: Since I was a small boy, I've always had a lively and vivid imagination, and enjoyed stories. That eventually led to writing sports in high school and college, and eventually becoming a professional journalist. That experience has and continues to put me in contact with people from all walks of life. Subconsciously, I'm sure I've used characteristics/tics/nuances of people I've met in my various scripts' characters. I can tell you, I certainly have a laundry list of villains at my disposal. You meet a lot of unscrupulous people in government, unfortunately. But, when I really think back, my first foray into movies was playing with action figures -- Planet of the Apes, G.I. Joe, cowboys and Indians -- with my brother when we were both kids. We always had plots and stories that went on for hours. We did the same thing with comics. When we were finished reading our Marvel/D.C. comic books, we would cut out static and action poses for each hero and villain. We could play for hours and create storylines on the fly. Sometimes, we would write out quote bubbles for the characters. We even had rules, a pecking order of when heroes and villains could be killed based on their powers. For example, with the bad guys, Attuma always had to go before Dr. Doom. And Dr. Doom always had to die before the Red Skull. So, in a way, we had our own story bible with rules.

FilmMakers Magazine: Is this your first script and how long did it take you to complete?
Ron Podell: "All Tapped Out" is actually the 13th of the 14 short scripts I have written. It was only 16 pages. If I recall, it took maybe four writing sessions to complete. But, it took a couple more writing sessions to manipulate the script and place the red herrings at strategic points to keep you guessing as to what was actually happening.

FilmMakers Magazine: Do you have a set routine, place and time management for writing?
Ron Podell: I write in my day job as a communications specialist. So, I work at a computer most of the day. As a result, I need that break after work and usually don't write until late at night on the weekdays and late afternoons on the weekends. Of late, I have been experimenting writing script pages longhand at different locales --both quiet and loud -- rather than at my computer in my den all the time. Because my day job always includes writing deadlines, I don't suffer from writer's block when I work on my scripts. When I sit down, I can always write something. I shoot for a minimum of a page a day. More, if I'm on a roll. I always say in 30 days, you've got at least 30 pages. And that's progress.
FilmMakers Magazine: Do you believe screenplay contests are important for aspiring screenwriters and why?
Ron Podell: Absolutely. Film festivals, too. Any opportunity a screenwriter has to get their work in front of people who can provide exposure and recognition for the script is a good thing. The contests I find most helpful are those where the judges are connected and/or well known in the industry, which can lead to more opportunities; and those, like American Gem, where the winning script actually gets produced. Every writer wants to see his or her work made and splashed up on the big screen. And, of course, cash is always nice.
FilmMakers Magazine: What influenced you to enter the American Gem Short Script Contest?
Ron Podell: Well, obviously the main reason was to see how my work stacked up against 1,000 to 1,200 other short scripts -- and the outside chance my script would win and get produced. I say this humbly. I thought "All Tapped Out" was good enough to be a finalist and a Top 10 winner in your competition. Beyond that, I wasn't sure. But I was pleasantly surprised and excited to learn that I was the overall winner in your competition. So, thank you. I actually have entered American Gem in previous years. In 2008, my short script "Time and Tide" placed seventh overall and "Silence of the Bees" finished 20th in 2009. So, I have knocked on the door in the past.

FilmMakers Magazine: What script would you urge aspiring writers to read and why?
Ron Podell: "Chinatown" by Robert Towne. That movie is still an American classic and the screenplay is a big reason as to why. It is the first script I ever read when I decided I wanted to learn how to write a screenplay.
The story is dense, dark and complex. In a nutshell, a private detective investigates a case of adultery that leads to a conspiracy involving the L.A. water system during the 1930s. The first 15 pages are a blueprint of how to draw the reader in. It grabs you by the throat and hooks you in for the rest of the story.
The dialogue is classic film noir, but holds up and still sounds fresh today. It is written so smart, in that the audience learns the clues to the mystery at the same moment as the main character, Detective Jake Gittes, played by Jack Nicholson in the film. Usually, in film, the audience knows things well before the main character discovers them.
Additionally, the script contains great subplots and strong character development, which includes nuanced backstory. Even the bandage that covers Gittes' sliced nose throughout is a symbolic reminder of "his sticking his nose where it doesn't belong." But, this makes the detective more curious and he perseveres.
And the film ends with one of the best lines, if not certainly one of the most cynical, in cinema history: "Forget it, Jake. It's Chinatown."
FilmMakers Magazine: Beside screenwriting what are you passionate about and why?
Ron Podell: Traveling. Exercise, working out. Mostly lifting weights, various aerobic activity and boxing. Being fit gives me energy and clears my brain to write and fire on all cylinders. If my body was mush, my brain would be, too. If you stop moving, you start dying. I don't feel quite right on days I don't exercise.

FilmMakers Magazine: Who is your favorite Screenwriter and Why?
Ron Podell: I Many writers today would say Quentin Tarantino. I can understand why, as I enjoy his work, too, especially his use of dialogue and dark humor at the most inappropriate moments. It always makes for a good surprise.
But, in the history of cinema, I still believe Billy Wilder is the greatest screenwriter who ever lived. He was great for many reasons. His writing came from his life experience, not watching movies. He was a journalist in Germany. Three of his family members were murdered in concentration camps. Because he moved often as a child, he never was able to stay in one place long enough get close to people. This led to developing an acerbic wit, which is on display in much of his screenplay dialogue.
He has written and or directed such classics as "Sunset Boulevard," "Some Like I Hot" and "Double Indemnity," among many others. One of my favorites is "Ace in the Hole," a 1951 film decades before its time. It was a virtual precursor to today's tabloid-style news coverage. One of his well-known quotes is "I just made pictures I would've liked to see." When people ask me why I write what I do, I always say "I just write movies I'd like to see." It's true. Every genre has been done, but I always try to write a variation -- add something fresh or a new wrinkle -- to a familiar story.
FilmMakers Magazine: Name the director you would love to work with and why?
Ron Podell: Wow. There are too many to count. Martin Scorsese, Clint Eastwood, Michael Mann and Christopher Nolan come to mind. A lot of my scripts have a gritty and dark atmospheric sensibility, so I think Darren Aronofsky would probably be another. His "Requiem for a Dream" and "The Wrestler" were dark human portraits of a heroin user and a professional wrestler, whose time has passed. Derek Cianfrance is another. I really admired the haunting mood and lyrical quality with which he directed "The Place Beyond the Pines."
FilmMakers Magazine: Name the actor you would love to work with and why?
Ron Podell: Anthony Hopkins. He's one of the all-time greats, in my opinion. He's solid in everything he does, even if the movie is not always top-notch. He takes his work very seriously, but I think there is a sense of fun about him. He always seems to have a twinkle in his eyes, as if he's amused by much of life. He's probably the smartest guy in the room when he's present. He has this great quote in which he says, "We are dying from over thinking. We are slowly killing ourselves by thinking about everything. Think. Think. Think. You can never trust the human mind anyway. It's a death trap." I agree with that. People are always over thinking everything. Love. Work. Even what to eat for dinner. It's like paralysis by analysis. When it comes to my screenwriting, I never over think it. I write on gut instinct and from the heart. The characters I write have to be authentic and believable. If you over think your characters, they will not be authentic, in my humble opinion. And the audience probably won't buy it or relate to the characters.


FilmMakers Magazine: Any tips and things learned along the way to pass on to others?
Ron Podell: Screenwriting is a marathon, not a sprint. If screenwriting was a sprint, everybody could see the finish line and would be doing it in no time flat. But it takes a long time to become good and solid at the craft. I'm still learning and want to get much better. I'd say watch a lot of movies. Read a lot of scripts that have actually been made into movies. And write. Try to write every day. Have something to show. If you have nothing to show, who is going to know?

FilmMakers Magazine: What's next for you?
Ron Podell: I'm very close to finishing my latest feature script called "Blood Trigger." I have just a couple more scenes and then the final edits. It is about a female assassin who, rather than killing her latest mark, falls in love with him. Because she didn't finish her assignment, the company does. Her night of passion results in her becoming pregnant. As a result, she has to protect her unborn child, learn how to create a family she has never known and, ultimately, take down the company that has sworn to kill her if she is ever going to find true peace. I also have two other short scripts I've written that two very talented directors -- who have a passion for the subject matter -- want to make. Right now, it's a matter of finding and securing the proper financing.
FilmMakers Magazine: Where do you see yourself in five years from now?
Ron Podell: If things go right, I'll be living in Hollywood, making a comfortable living writing screenplays by the swimming pool, and seeing my work enjoyed by millions.
Copyright © 1999-2016 by FilmMakers.com All rights reserved.
FilmMakers.com is a division of Media Pro Tech Inc.